NEWSLETTER
SUBSCRIBE TO RECIEVE UP TO 45% OFF AND HAVE A CHANCE TO WIN A FREE WATCH!

Munster & Co. is excited to announce the launch of our Kickstarter campaign in November where we will offer our timepieces at up to 45% off retail price. Subscribe to get updates on the release and have a chance of winning a FREE watch!

Thanks!
This field is required
This field is required
---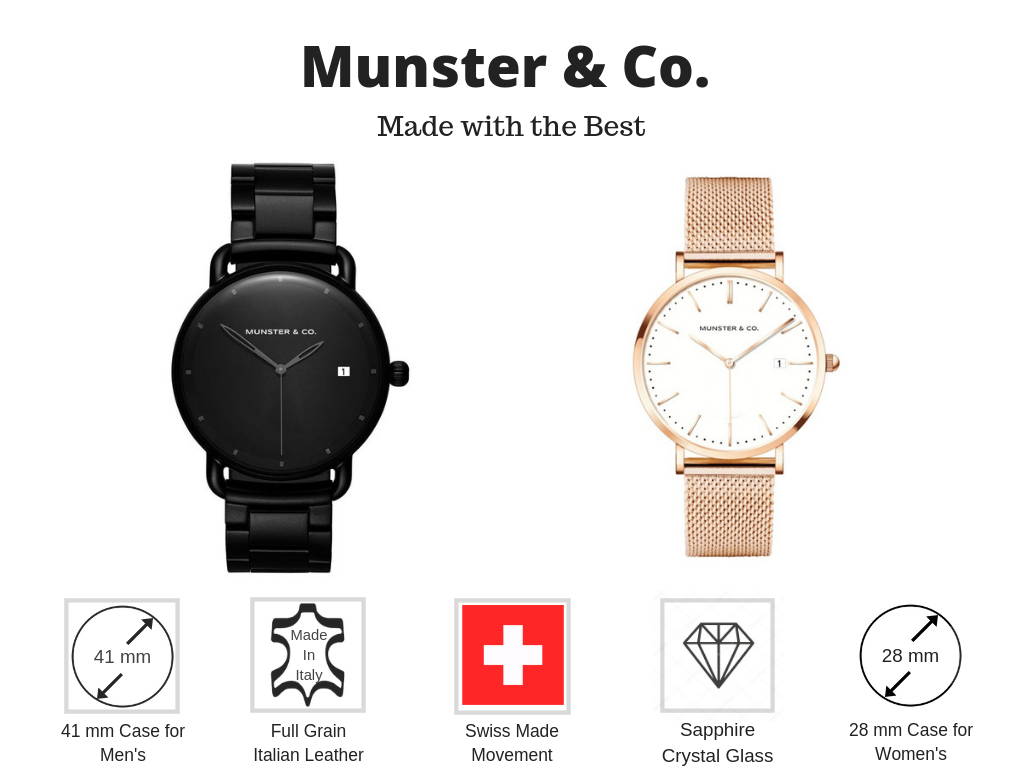 HIGHEST QUALITY WATCH UNDER $200
---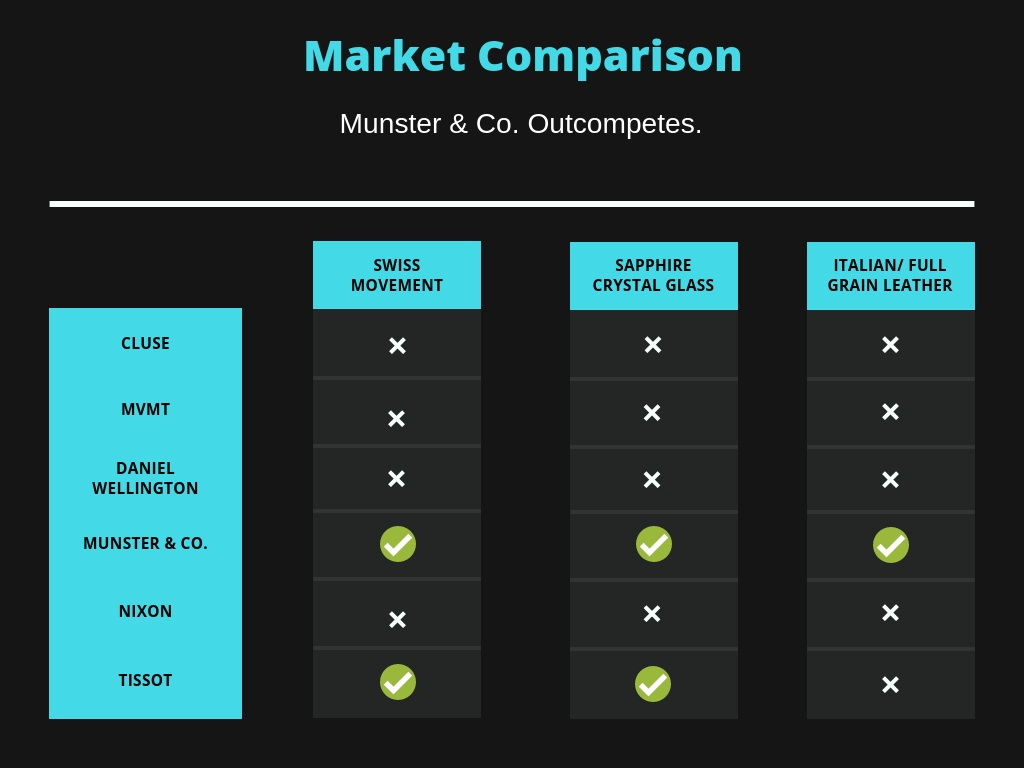 MUNSTER & CO. OUTCOMPETES
We produce affordable luxury timepieces using Swiss made movements, Italian full grain leather, sapphire crystal glass, and 304 stainless steel. We are confident in the quality of our products, which is why we offer a two-year warranty on all our products.
---